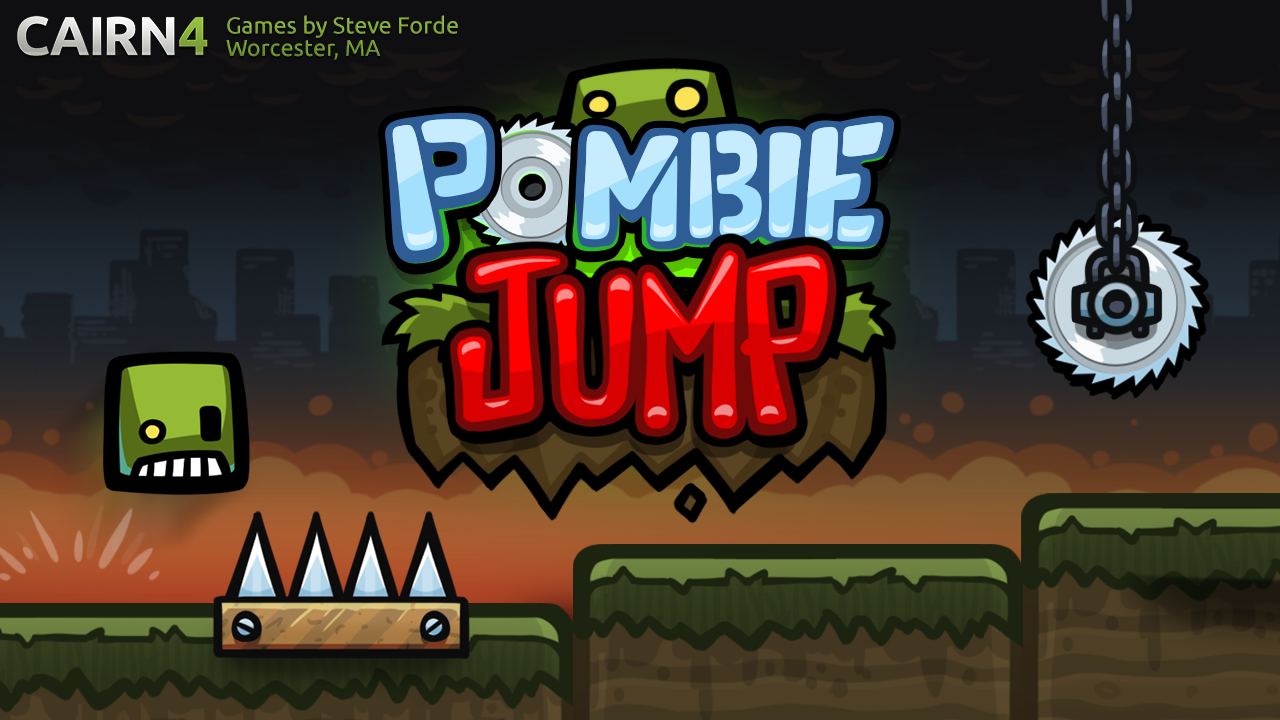 Pombie Jump
A downloadable game for Android
Pombie Jump: Pombie's Revenge.
Make it as far as you can by tapping to jump. Avoid the obstacles. Swipe down while in the air to quickly dive.
---
Version History
1.1 - Ads are now completely optional, and earn you extra bonus Brains for opting to watch them. Added 2 new pombie characters to unlock!
0.9 - Visual effect updates, tweaked Coin/Brain pacing.
0.8 - Pombie character art, more sound fx, bug fixes, usability tweaks.
0.7 - Unlock pombies with brains! 30 now in the Change Pombie Screen, but most are just placeholder at the moment.
0.6 - Change Pombie screen, Soldier obstacle, credits menu.
0.5 - Splash screen. Logo for Main Mainu. New Options menu. Added in more sound fx and a bg music track. More particles!
0.4 - GameCircle leaderboard integration. More art.
0.3 - Bunch of new art and UI stuff. Tweaks to help improve jumping responsiveness.
Contact
Email me comments, questions, problems: cairn4games@gmail.com
Follow me on: Twitter - Facebook - Google+ - Tumblr
Also available on