MewnBase
v0.52.2 Hotfix (Auto-Crafter, Item pickups)
---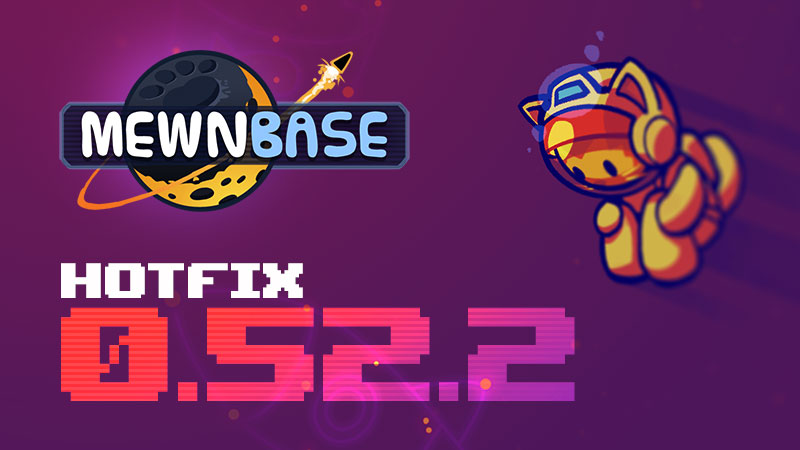 Small update that addresses a few bugs found since the last release...
Fixed issue where Auto-Crafter would duplicate job orders after reloading a saved game.
Can now use the Dozer to harvest Dead Trees.
Dozer now displays HUD notifications for harvesting items.
Fixed issue where collecting multiple items would still say just "+1 Item" on the HUD notification.
Files
Version 0.52.2
May 25, 2021
mewnbase-linux64.zip
85 MB
Version 0.52.2
May 25, 2021
mewnbase-osx.zip [Warning: has launch-crash issues]
79 MB
Version 0.52.2
May 25, 2021